Repairs & Services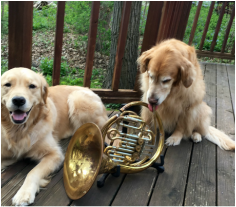 Ultrasonic Cleaning: $140.00
Complete disassembly, removal of calcium
and copper sulfate deposits. Oil and fit rotors
and bearings, fit new neoprene and align
rotors. Adjust and restring levers. Grease and
refit slides. Check over and play test.

Lacquer stripping (Includes ultrasonic cleaning): $350.00

Valve Rebuilds: $850.00
Rotors are copper plated, lapped and fit to the valve casing. Once the rotors are fit and the casings have been trued, the rotors are nickel plated and a final lapping and fit are performed. Side play has been removed from the long spindle/bearing and end play is removed from the top bearing and the bearing plate is reseated. The horn is then given the ultrasonic cleaning, and is reassembled.

Valve Repairs: $280.00
Valves are removed and cleaned. End play is removed by facing the top of the valve casing, not by machining the lip on the bearing plate. Long bearings are shrunk and swaged and lapped to fit, side play is removed. Horn is cleaned ultrasonically.

Screw Bell Conversions: $575.00 (Lacquered) or $500.00 (No lacquer)
Horn is disassembled and bell assembly is removed. At this point the lacquer can be stripped at no additional
charge. I use an immersible strip that the factories use and minimal labor is needed to strip the lacquer. Ring is soldered in place and bell is cut. Female ring is soldered and fit onto the bell stem. At this point I strip the lacquer on the bell tail, and then the bell assembly is soldered into place. At this time the braces are placed
in a way that allows the bell to resonate and respond optimally. The bell tail is then buffed, color buffed and relacquered. There are no spots that have burned lacquer or spot lacquering. The bell looks as new. Prior to this the body of the horn is checked over for stress points and relieved. The horn is then ultrasonically
cleaned and reassembled.

Resonance Rehabilitation: $1050.00
The horn is dismantled and all gaps, stress points and major dents are repaired. Obstructions, solder globs, jagged edges are repaired, and crimped ends are opened to .468". Lacquer is stripped, parts are remounted and the horn is ultrasonically cleaned and reassembled. The resonance and response is greatly improved. This is especially true on older horns that have had a lot of repairs done over the years.

"I had recently had Wes's Resonance Rehabilitation performed on my Holton H279. You've undoubtedly seen the photos. After the first shakedown. Here's what I found:
*Internal intonation is markedly better.
*All notes slot SIGNIFICANTLY better.
*Lower/middle register is much stronger.
*Upper register is much more secure.

Needless to say, I'm VERY happy! Wes has worked some serious magic on my old horn! If you want to make a good horn great, I recommend this service! 100% worth it!"
A. Perkins

Many other repairs are available. Please call or email for consultation.

---